Alam Anda webcam (Live)
×
The webcam is temporarily offline.
You can watch popular webcams on our
main page
.
Popular live cams:
Crystal Bay Yacht Club Beach Webcam, Koh Samui, Thailand
Live web cam shows the Crystal Bay Beach on Koh Samui in Thailand.
Webcam at bird feeders, Gresham, England
Live web cam shows several bird feeders in the village of Gresham in the east of England.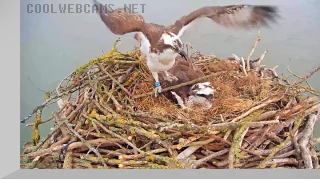 Webcam at the osprey nest in Rutland county, England
Live web cam broadcasts a view of the osprey nest in the English county of Rutland in real time.
Cool webcams news:
Big update of webcams in Saint Petersburg.
Cool Webcams - live and free webcams from around the world.