Koblevo beach webcam (Live)
Popular live cams:
Bird feeder webcam in Pretoria, South Africa
Live web cam shows the bird feeder and drinker in the city of Pretoria in South Africa in real time.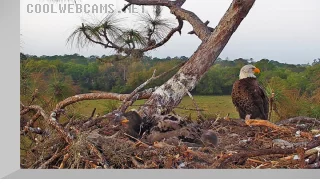 Bald Eagle Webcam, Florida
This eagle's nest is located on private property, which is also a small working cattle ranch, near a large state park in southwest Florida.
Crystal Bay Beach Resort Live Webcam, Samui
Live web cam is installed at the Crystal Bay Beach Resort on Koh Samui, Thailand.
Cool webcams news:
Big update of webcams in Saint Petersburg.
Cool Webcams - live and free webcams from around the world.