PTZ webcam of Vyborg: view of Bolshoy Kovsh Bay (Live)
Live PTZ webcam is located in the city of Vyborg and broadcasts a view of the Bolshoy Kovsh Bay in real time. The camera is installed in the Central microdistrict of Vyborg on Zheleznodorozhnaya Street and in various positions shows: Viking boat, Bolshoy Kovsh Embankment, Bolshoy Kovsh (Salakka-Lakhti) Bay, Vyborg castle, Petrovsky bridge, Severnaya harbor, etc. GMT+03:00.
Popular live cams:
Crystal Bay Yacht Club Beach Webcam, Koh Samui, Thailand
Live web cam shows the Crystal Bay Beach on Koh Samui in Thailand.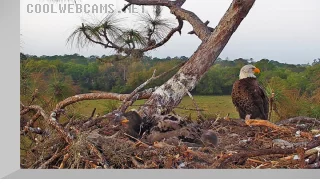 Bald Eagle Webcam, Florida
This eagle's nest is located on private property, which is also a small working cattle ranch, near a large state park in southwest Florida.
Webcam with a view of Nevsky Prospect and Anichkov Palace
Live web cam shows a view of the Nevsky Prospect and Anichkov Palace in Saint Petersburg.
Cool webcams news:
Big update of webcams in Saint Petersburg.
Cool Webcams - live and free webcams from around the world.