McLeans Ridges webcam, Australia (Live)
This webcam is situated at McLeans Ridges (about 150km's SW of Brisbane), Australia, is run by Michael Bath from Australian Severe Weather and the image updates every 3 minutes when he's online during the day. An archive of the past 10 images is also available. GMT+11:00.
Webcam archive picture:
Popular live cams: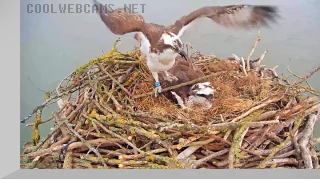 Webcam at the osprey nest in Rutland county, England
Live web cam broadcasts a view of the osprey nest in the English county of Rutland in real time.
Daxi Old Street Live Webcam, Taoyuan, Taiwan
Live PTZ webcam shows the Daxi Old Street, in Daxi District of ​​Taoyuan city, Taiwan.
Crystal Bay Yacht Club Beach Webcam, Koh Samui, Thailand
Live web cam shows the Crystal Bay Beach on Koh Samui in Thailand.
Cool webcams news:
Big update of webcams in Saint Petersburg.
Cool Webcams - live and free webcams from around the world.