Prague Castle HD webcam (Live)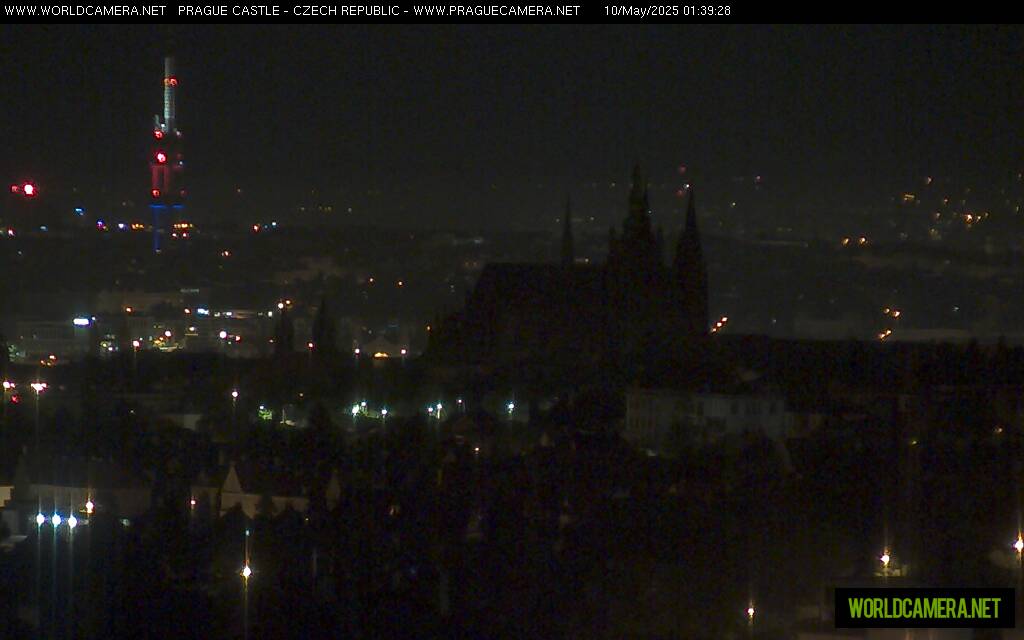 Prague Castle HD webcam: a view of the Prague city in Czech. Updates every minute. GMT+02:00.
Webcam archive picture:
Popular live cams:
Osprey Nest Webcam in Wales, UK
Live PTZ webcam shows the osprey nest in real time.
Webcam in the stork nest in Stary Slavatsineke
Webcam shows the nest of white storks in the Polish village of Stary Slavatsinek.
Webcam at the north nest of Bald Eagles, Decorah, Iowa
Live PTZ webcam installed at the nest of bald eagles north of the city of Decorah, Iowa, USA.
Cool webcams news:
Big update of webcams in Saint Petersburg.
Cool Webcams - live and free webcams from around the world.